Kehinde Wiley
b. February 1977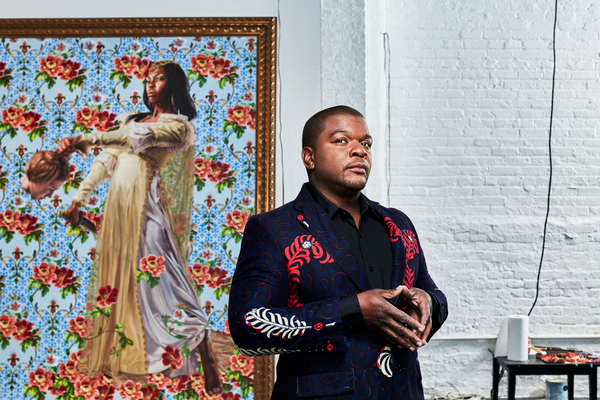 The brushstrokes of African American influence can be found everywhere in the United States.
Yet the lack of actual representation of people of color in Western art is what inspired Los Angeles-born artist Kehinde Wiley to create a catalogue of work that defies the absence of black and brown bodies by powerfully asserting them.
Wiley's early photo-realistic paintings of men set against floral backgrounds created portraiture that reimagined the ties between tradition and modernism while presenting young black males in groundbreaking imagery. After earning an MFA at Yale, Wiley became an artist-in-residence at the Studio Museum in Harlem. Soon he created landmark works, like his 2005 series of Hip-Hop icons; 2007's "The World Stage;" special projects commissioned by the likes of Michael Jackson; and the official presidential portrait of former United States President Barack Obama. The bold authenticity and brilliance of Kehinde Wiley's style has challenged the old paradigms of Western art forms. His influence has altered the landscape of art and affirmed the importance of the black presence in it.
Artist
Devan Shimoyama