W.E.B. Du Bois
b. February 1868 – d. August 1963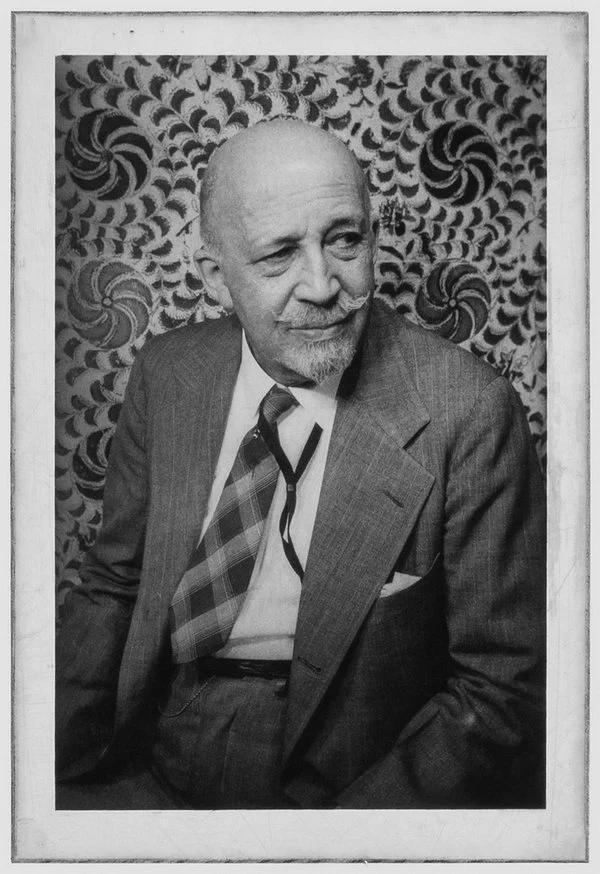 On the day of his death, a 95-year-old W.E.B. Du Bois sent a telegram to activists attending the 1963 March on Washington. His words of support came with an iconic lineage:
Du Bois is one of the most significant and influential thinkers of the twentieth century. His legacy defines African American studies and literature. His words stretch from articulating the "double-consciousness" of being black in America to the dawn of Pan-Africanism. His works include two autobiographies, five novels, and sixteen books concerning subjects such as sociology, global history, politics, and race relations in America and abroad. For decades, his words articulated the souls of black folk and championed their intellectual spirits, becoming a call-to-arms that Du Bois presented as a call-to-minds. His prolific writings and nonstop activism were based upon an irrepressible belief in the power and art of the African American journey and the power of black identity.
As co-founder of the NAACP and the Niagara Movement, Du Bois wrote and spoke the words upon which movements were built and ideologies were formed. His message to the young protesters in Washington was written on his last day, but the strength it held and the revolution it represented had been in the making for 95 years.
Artist
Jelsen Lee Innocent