Ta-Nehisi Coates
b. September 1975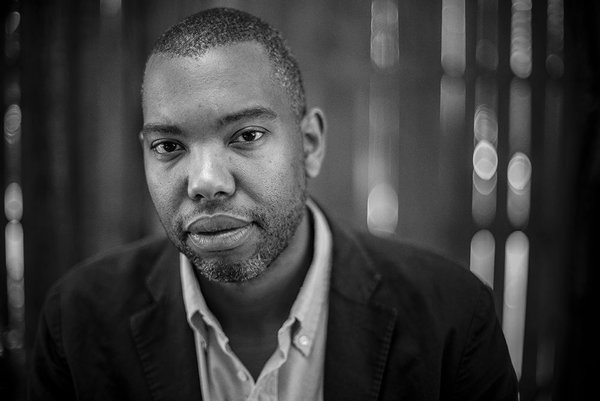 Journalist? Author? Educator?
He is all of these things. But the best way to describe Ta-Nehisi Coates is this: Interrogator.
Since first emerging as one of his generation's most prominent voices, Coates has spent his days sitting America down in a room, placing it beneath an unforgiving light, and exploring the infinite questions and possible answers to the pathologies of racism. His work has been published widely—from the Village Voice, Time, The New Yorker, and The New York Times, to O Magazine. As a national correspondent for The Atlantic, Coates won two National Magazine Awards and found time to write the bestselling book Between the World and Me, an extraordinarily personal examination of America's violent past and present and the many issues facing the black community. Since 2016 he has penned Marvel Comics' Black Panther series, spearheading the renaissance for the character that reached an apex with Ryan Coogler's feature film.
The son of a black publisher and a literary descendent of writers like James Baldwin, Ta-Nehisi Coates seeks answers by interrogating his country and exploring questions others have refused to ask.
Artist
Robert Pruitt