Kendrick Lamar
b. June 1987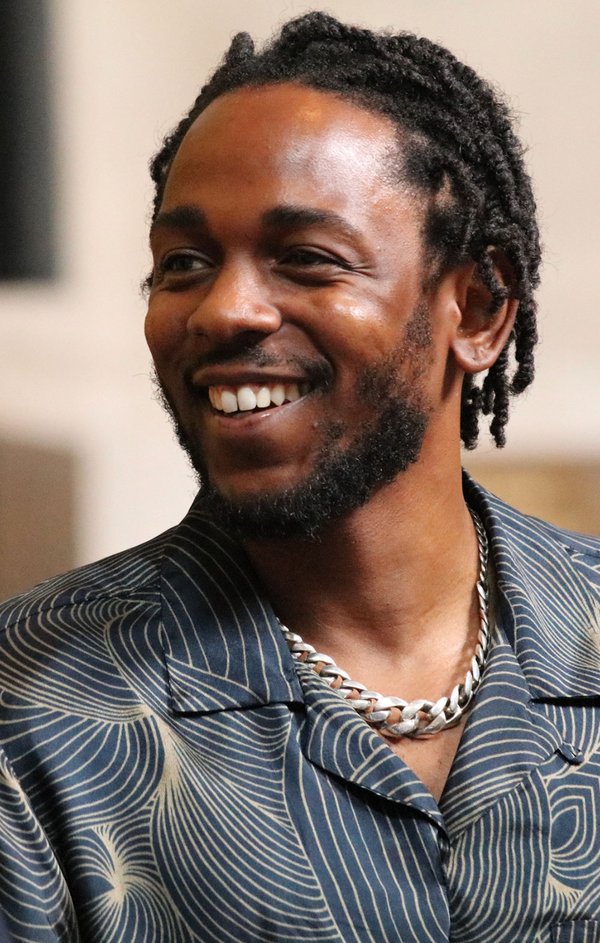 Great writing won't let you look away.
You can even close your eyes and it will still be there: stories told by some genius with a pen, some MC with the ability to capture your attention and hold your imagination hostage.
Like Kendrick Lamar
Hailing from Compton, California—a city with legendary ties to Hip-Hop—Lamar rose from mixtape prominence to chart dominance on the strength of lyrics so authentic that his songs felt more like testimonials, the raw observations of a rapper judging his city, his country, and even himself. His incredible 2017 LP Damn. earned a Grammy Award and became the first Hip-Hop album to win a Pulitzer Prize. But it's Lamar's 2015 To Pimp a Butterfly that most perfectly taps into the long tradition of black musical myth-breaking. The funk-laden, jazz-dipped, gospel protests and moral reckonings of Butterfly come as a result of knowledge of his forebearers and the respect he holds for them.
Kendrick Lamar's fervent desire to document his life and times has forced the world to pay attention to his every word. And every new song he creates dares them to look away.
Artist
Derrick Adams