John H. Johnson
b. January 1918 – d. August 2005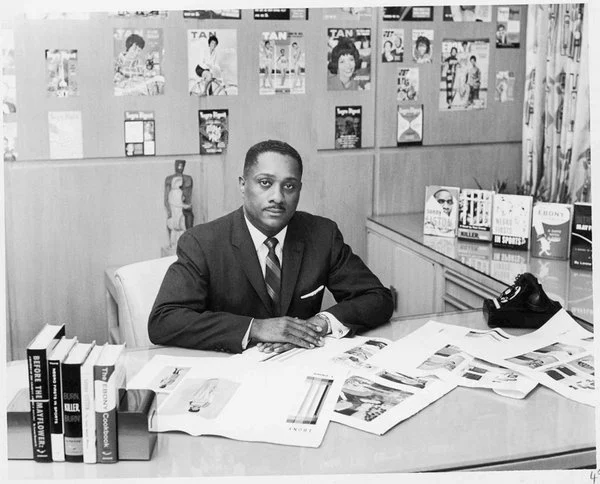 Beginning in 1942, John H. Johnson did more than inject color into the ultra-white world of American magazine publishing – he created an empire unlike any the world had ever seen.
From Negro Digest to the iconic Ebony and Jet magazines, Johnson changed the landscape of print journalism by offering authentic portraits of both the ordinary and extraordinary aspects of black life. His entrepreneurial reach—enhanced by his wife, Eunice—extended to radio and fashion—eventually making him the first African American to enter the Forbes list of the 400 wealthiest Americans. Johnson Publications documented and helped fuel the Civil Rights Movement: for example Jet's publication of photographs of the murdered black teenager Emmett Till helped spark the movement and give it an international presence.
The stories told by John H. Johnson's magazines defeated the notion that the lives of his people did not deserve the attention given to others. His empire was built on the rubble of those fallen beliefs, and still stands as an unparalleled achievement of American storytelling.
Artist
Joe Prytherch